InfiniBand NDR
Next Data Rate
InfiniBand HDR
High Data Rate
InfiniBand EDR
Enhanced Data Rate
Why NADDOD
InfiniBand
Products
NADDOD InfiniBand intelligent interconnect products 100% meet the original Mellonax/NVIDIA's technical and performance requirements by providing the highest throughput and lowest latency, delivering data faster to applications and unlocking system performance.
Measured Data on Mellanox Devices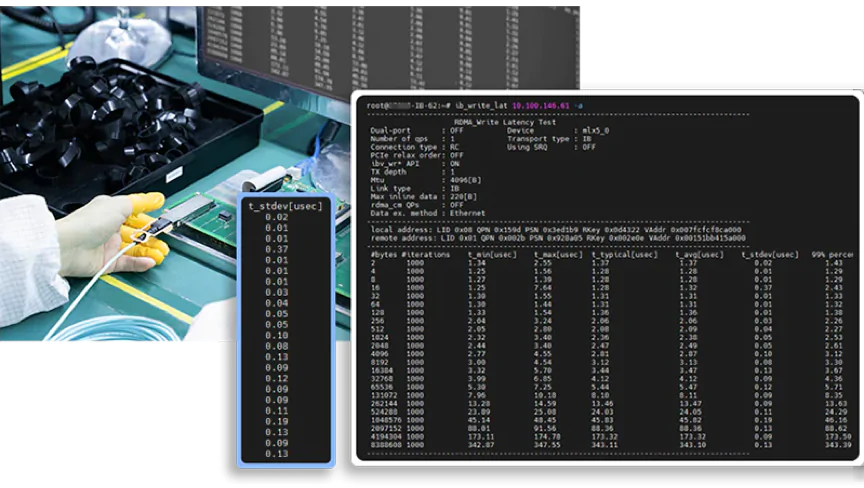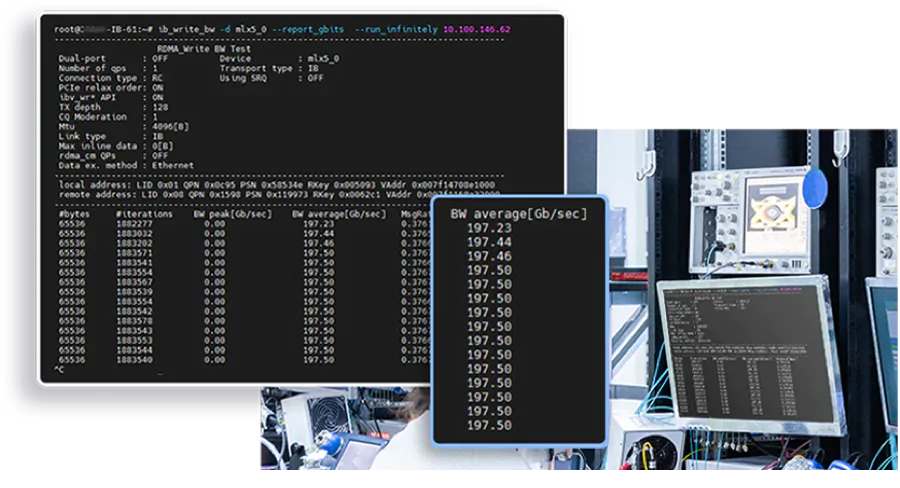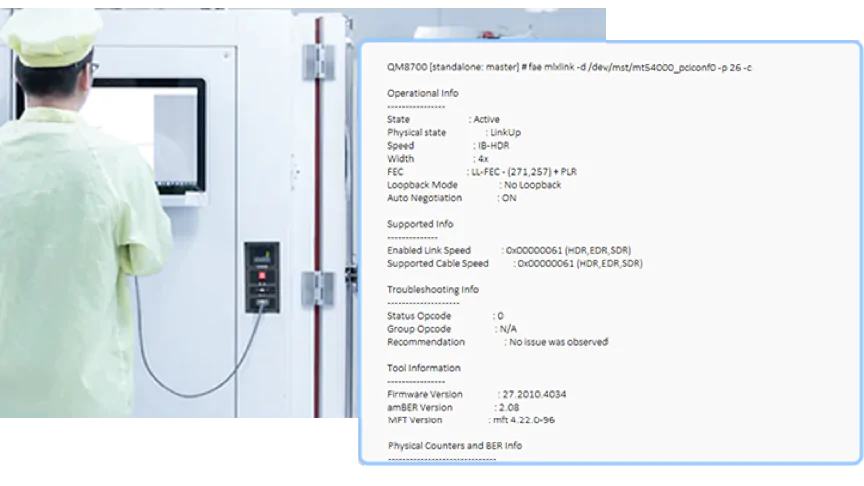 100% Tested by Original NVIDIA/Mellanox InfiniBand Environment
With NVIDIA/Mellanox InfiniBand NDR/HDR/EDR all series switches and NICs,
NADDOD Test Center
recreates completely the same original environment and test each part to guarantee its performance and ensure our InfiniBand networking products' 100% compatibility.
NVIDIA Quantum-2 QM9700 Series
MQM9700-NS2F
MQM9700-NS2R
MQM9790-NS2F
MQM979O-NS2R
NVIDIA Quantum QM8700 Series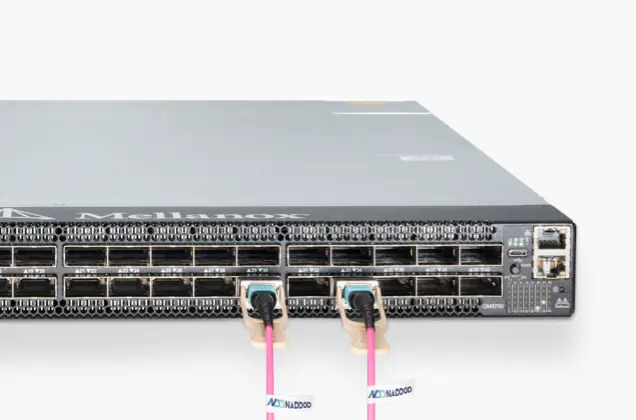 MQM8700-HS2F
MQM8700-HS2R
MQM8790-HS2F
MQM8790-HS2R
NVIDIA Switch-IB 2 SB7800 Series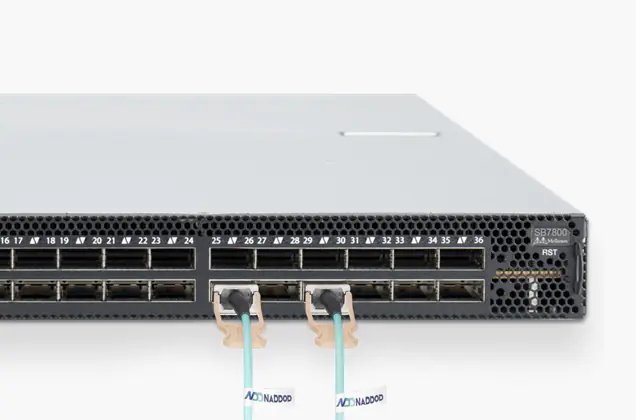 MSB7800-ES2F
MSB7800-ES2R
MSB7890-ES2F
MSB7890-ES2R
NVIDIA ConnectX-6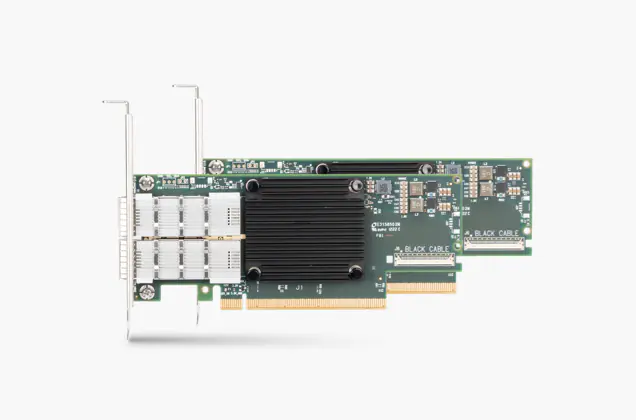 MCX653105A-HDAT
MCX653106A-HDAT
MCX653106A-HCAT
MCX654105A-HCAT
NADDOD - Your Reliable Networking Partner
Being global ToP10 optical device manufacturer, we have accumulated more than 15 years of experience in OEM production. With successful solution cases in HPC, enterprise data centers, cloud, storage, network security, Telecom, financial services and other fields, we continuously improve performance technical standards of our NADDOD's compatible Mellanox InfiniBand cables and transceivers, to provide the optimized cost-effective high performance computing network solutions and maximize business results for our customer.
NADDOD Advanced Manufacturing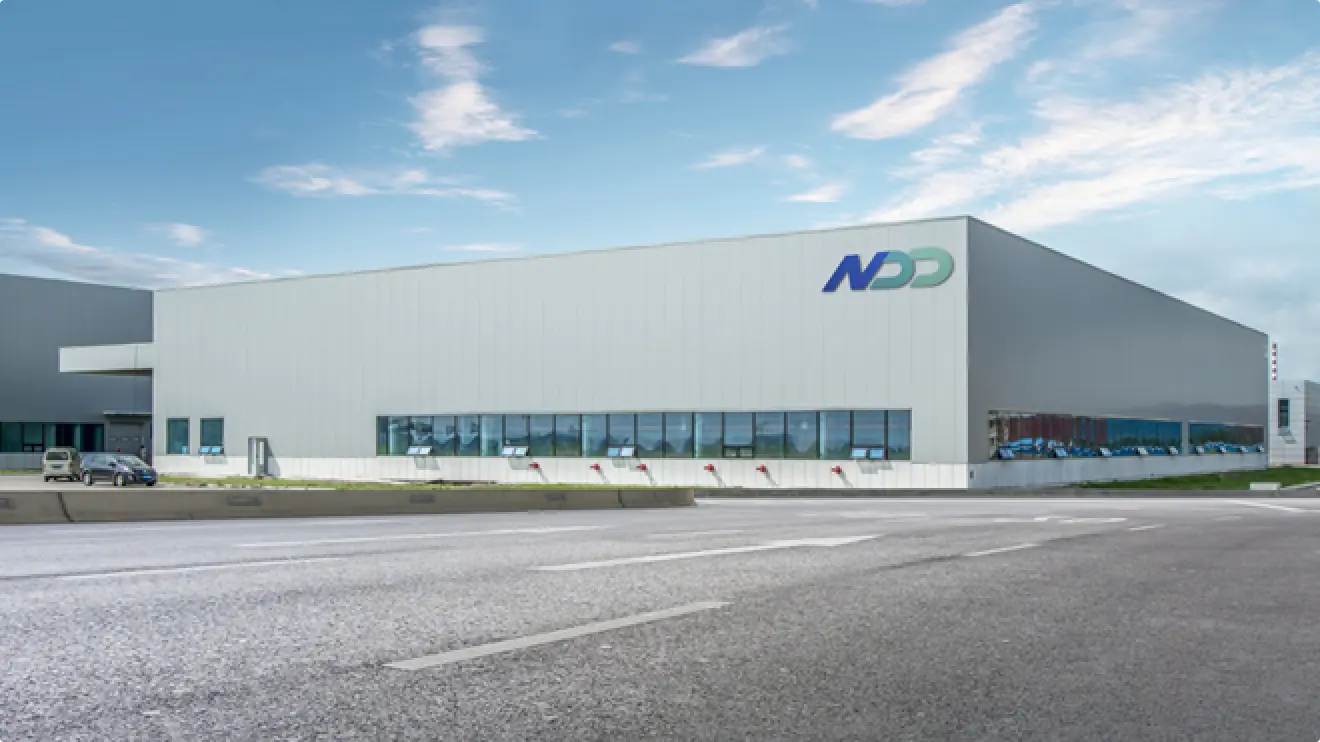 Advanced R&D Center
Multi-field R&D
Professional R&D Team
Cutting-Edge R&D Capability
Numerous R&D Achievements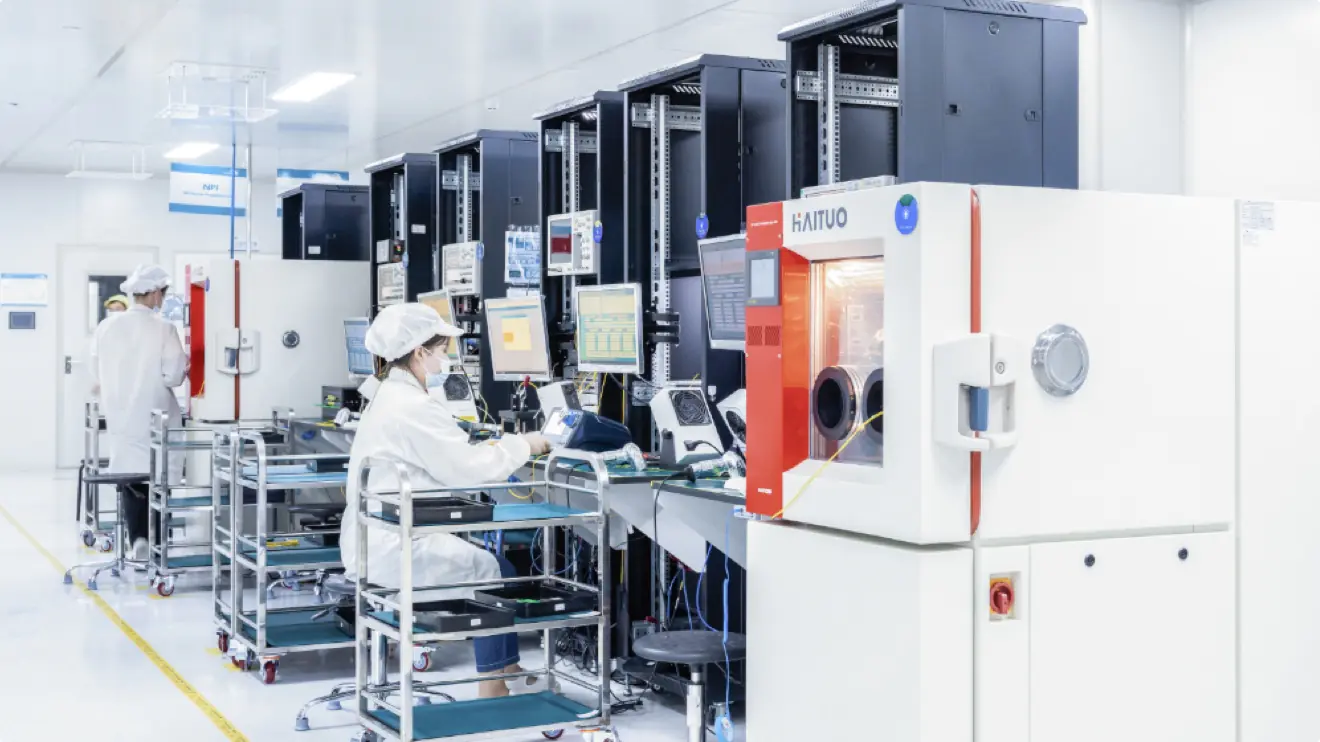 Strict Quality Control and Tests
100% Original Tests
Bending & Tensile Tests
Optical Spectrum & Eye Pattern & Bit Error Tests
Authoritative Certifications from UL, ISO, RoHS, etc.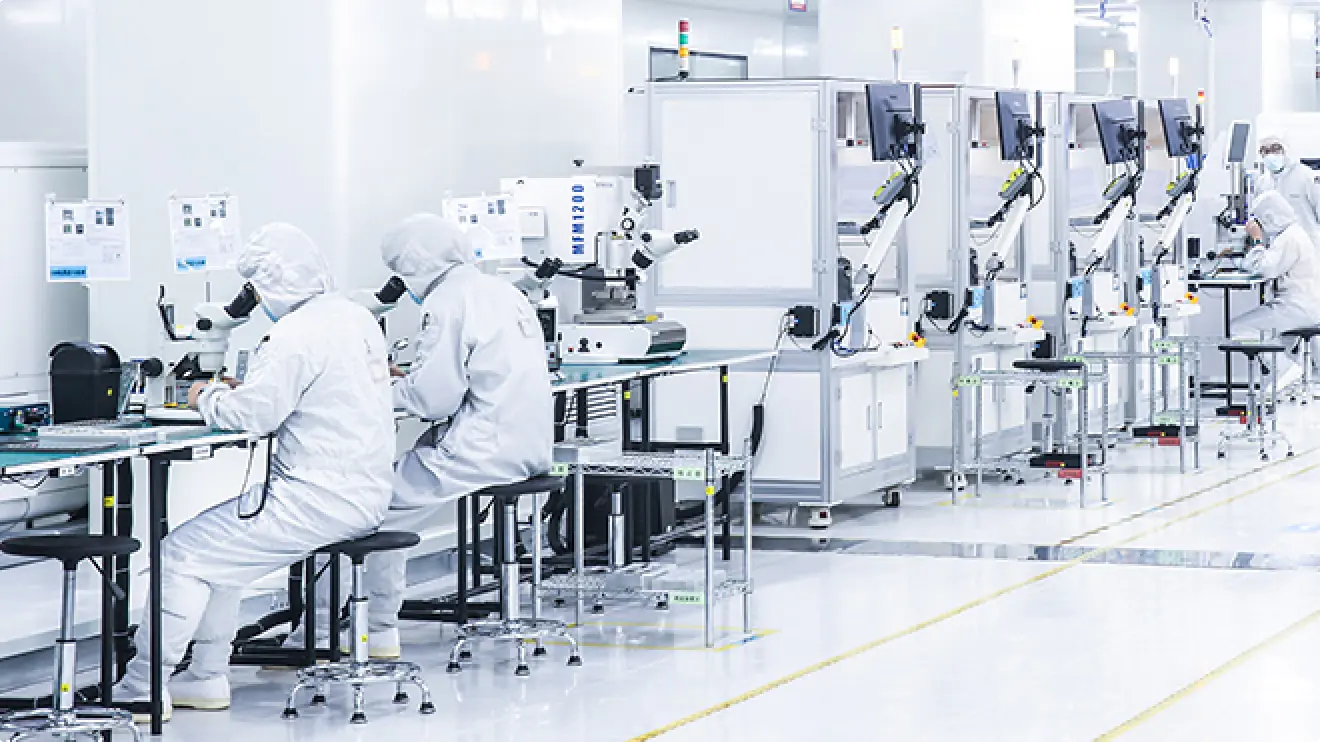 Experienced & Professional Technical Team
150+ PhDs, 1000+ Masters
3500+ Product Project Experts
Led by Experienced Cisco Technical Leaders
NADDOD Prime Order Service System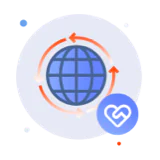 Large Quantity In Stock
Global TOP10 optical components manufacturer
ICT technical innovation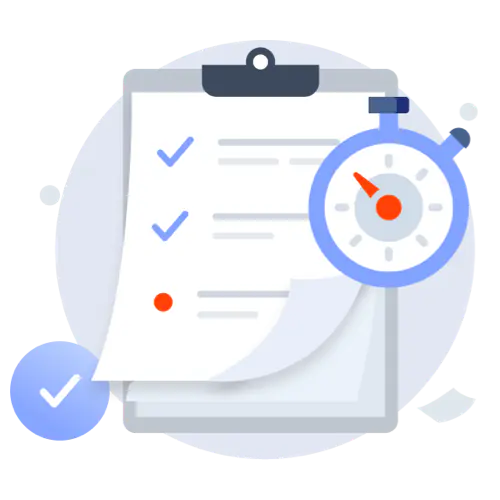 Compatibility Assurance
100% tested to specifications of environment
99.98% reliability rating with certified test reports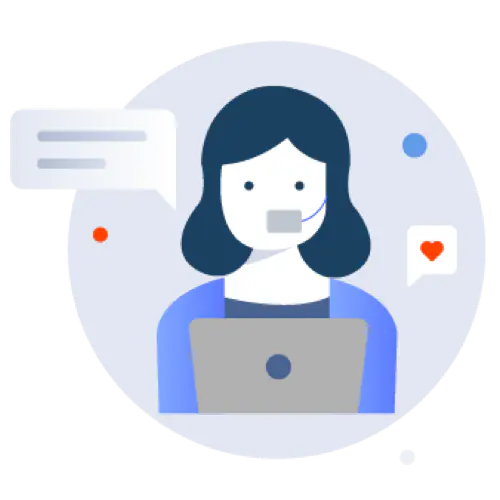 Expert Support
24/7/365 customer service
Professional technical support/solution design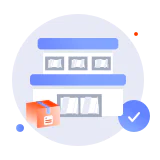 Global Local Service
Well-developed products service guarantee
Flexible & prompt onsite technical support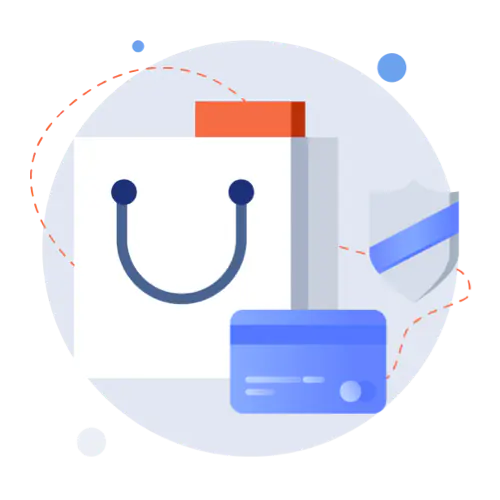 Worry-free Purchase
Customization of special products
Sample/testing request/product reports
Perfect warranty&return policies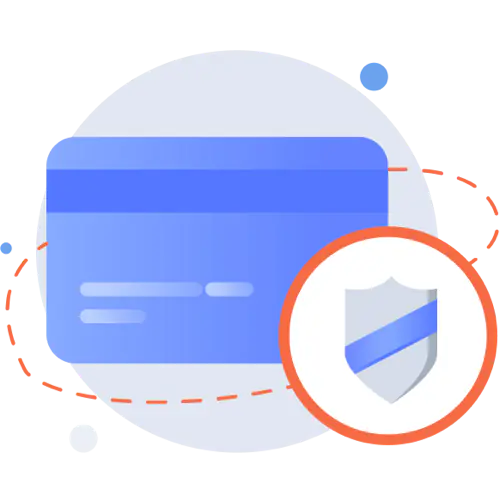 Secure Payment
SecureTrust validates NADDOD platform security
McAfee Security protect your identity and access
Frequently Asked Questions
We have some QM8790 200G switches connected with the original IB cables
MFS1S00-H003E
, whether there'll be any incompatibility problem if we use them with your cables?
NADDOD InfiniBand cables are perfect alternative option for Mellanox MFS1S00-H003E, beyond IBTA industry bit-error-rate (BER) standards. We can provide the technical test report for your specified original device environment. You can also check our practical cases/solutions, which had proved that our IB products can reach even exceed the performance and quality of the originals.
If hypothetically we had a problem where we don't know if the issue is with the NADDOD cables or with the Mellanox switches, or maybe Mellanox switch failure due to cable's problem, would you provide us technical support?
Of course. No matter what problem you have, you can just contact us directly. NADDOD will provide technical support: including switch and network configuration services to help you find out and solve problems. And please make sure: AOC/DAC cables or transceivers are networking interconnection accessories, which essentially are just a connection of signal transmission and don't cause any hardware or software problems to the original devices. NADDOD
Test Center
recreates a 100% original environment for testing all parts of our IB products to provide customers the highest quality and performance
Yes, of course, you can check the stock info below the product title. Our 1m-30m 200G IB cables are in large stock, which support same-day shipping after passing full test process. For other meters not shown, you can click contact us/quote/need help for inquiry. As you may know, the lead time of NVIDIA original IB cables MFS1S00-H010E is 6 to 8 weeks, while NADDOD can support ship within 1 week and even for your special customized requirements, our lead time is only 2 weeks.
What's the difference between QM8700 and QM8790 switches? Whether there is a difference in the selection of the cables?
There is no difference in function and performance between QM8790 and QM8790. QM8700 is managed, and QM8790 is unmanaged (out-of-band management). NADDOD can provide 200G IB AOC and DAC cables that can be used with the two switches.
Whether the InfiniBand cables
MFS1S00-H030E
can be used on Ethernet switches?
Yes, InfiniBand cables MFS1S00-H003E can be used for both IB and Ethernet, but Ethernet cables can only be used for Ethernet. NADDOD provides both high cost-effective IB and Ethernet cables for your options.