Exploring WDM-PON and Its Global Landscape

Jason
Data Center Architect
Jan 6, 2023
WDM-PON (Wavelength Division Multiplexing - Passive Optical Network) is a combination of WDM technology and PON topology that enables engineers to transmit high bandwidth to multiple endpoints over long distances. It covers key technologies such as Auxiliary Management and Control Channel (AMCC), ONU technology, optical modules, OAM and protection switching.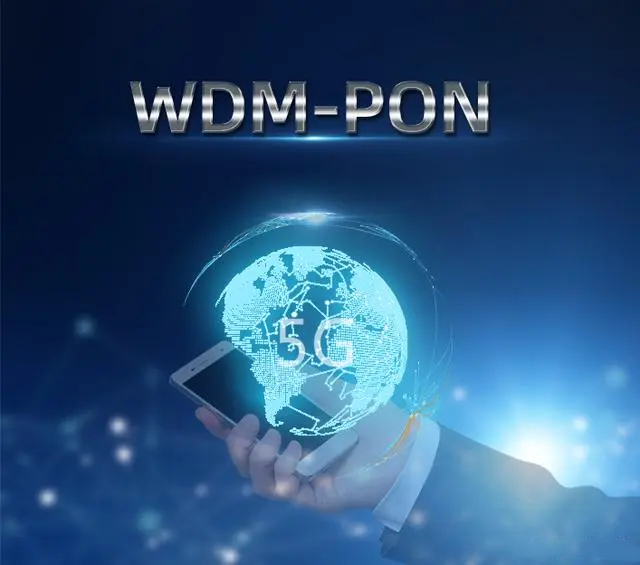 With these key technologies, WDM-PON has the following technical advantages in 5G bearer network forwarding solutions.

Low Latency
WDM-PON has AMCC technology that eliminates the need for frame processing or dynamic bandwidth allocation (DBA) scheduling in 5G deployments, and this architecture provides low latency, low frequency jitter and flexible configuration of different front interfaces. It can provide separate networking and service performance guarantee for 5G, government and enterprise services.

High Transmission Efficiency
As the service exclusive bandwidth without DBA scheduling, logical point to point, saving time to improve transmission efficiency; using AMCC signal topping technology, management channels are superimposed on each wavelength, without reserving OMCC and GEMPORT resources, saving resources to improve transmission efficiency.

Low Cost
The high density of 5G sites and the use of PON topology reduces the number of fibers used in 5G forwarding networks. Existing fiber infrastructure can be utilized, saving deployment and maintenance costs. At the same time, WDM-PON implements an integrated forward/mid-transmission network together with OLT; the OLT platform and DU can be deployed in the same server room, thus reducing equipment build costs. Moreover, the use of ONU technology in WDM-PON systems can also reduce costs.

High Bandwidth
Support 10G and 25G rate per channel, which can meet the bandwidth demand of 25G eCPRI forwarding signal.

WDM-PON Network for 5G Deployment
he 5G forwarding solution of WDM-PON is shown in Figure 2. WDM-PON OLT can be used for 5G mobile forwarding, 5G DU or passive optical network connection between BBU pool and RRU via WDM-PON for mobile service forwarding; WDM-PON can also support wired optical access service. Therefore, the 5G forwarding WDM-PON solution is suitable for operators who have not yet developed and must provide both wireless and wireline services.




The most important feature of WDM-PON is that ODN does not contain any active electronic devices and electronic power, all by the optical splitter (Splitter) and other passive devices, and the key equipment to achieve the WDM function is OMUX and AAWG.

OMUX and AAWG, as passive WDM devices, play an important role in the WDM-PON architecture of 5G bearer networks, and the current development of new materials and the emergence of new patents will further promote the development of the passive market.

Global Progress of WDM-PON Technology Solutions.
Since 2017, WDM-PON's 5G forwarding technology has received close attention from operators, and international operators have been studying it as a key solution. France Telecom Orange is paying close attention to 5G forwarding technology of WDM-PON and studying to consider putting the CU of 5G C-RAN at NG-POP point. DDT is also interested in WDM-PON forwarding, studying technical details such as C-RAN, CU/DU separation, and CU concentration at the aggregation layer.