The Rise of ChatGPT Fuels Demand for GPUs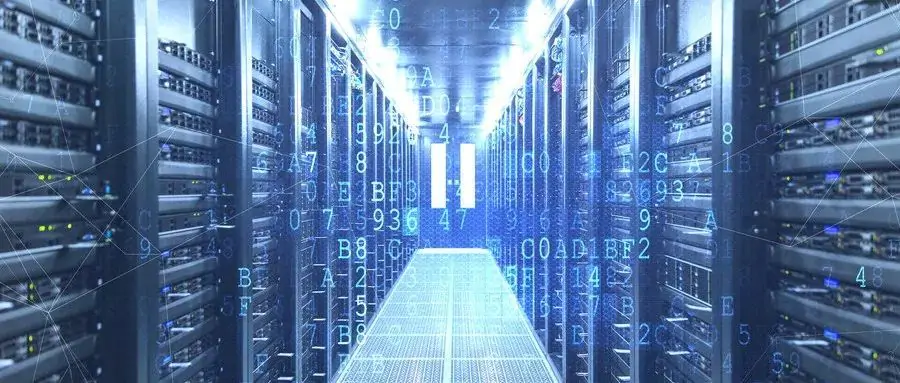 Mark
News Writer
Jun 2, 2023
The introduction of ChatGPT earlier this year has garnered significant attention in the industry, sparking a growing interest in topics such as AI, GPUs, and accelerated computing. This surge in interest is driving the rapid adoption of AI in various industries, including the server and automotive markets.

GPU Shortages Driven by the ChatGPT Phenomenon
ChatGPT requires a substantial number of GPUs to meet its computational requirements. Industry experts estimate that the early versions of ChatGPT required approximately 10,000 GPU chips. As newer versions of ChatGPT continue to be released, Tesla CEO Elon Musk predicts that the demand for GPUs will increase three to fivefold.

The overwhelming popularity of ChatGPT has caused a surge in GPU demand, leading to shortages in the market. Server manufacturers and related customers have reported extended wait times of over six months to acquire high-end GPU products from NVIDIA.

A recent survey conducted by TrendForce, a global market research firm, revealed that the estimated shipment volume of AI servers (including those equipped with GPUs, FPGAs, ASICs, etc.) for 2023 is nearly 1.2 million units. This represents a 38.4% year-on-year growth and accounts for almost 9% of the total server shipments. The survey also suggests that by 2026, AI servers will make up 15% of the overall server market. Among the GPU providers, NVIDIA holds a dominant market share of approximately 60-70% in the AI server market. The remaining market share is primarily held by cloud service providers' self-developed ASIC chips, accounting for over 20%.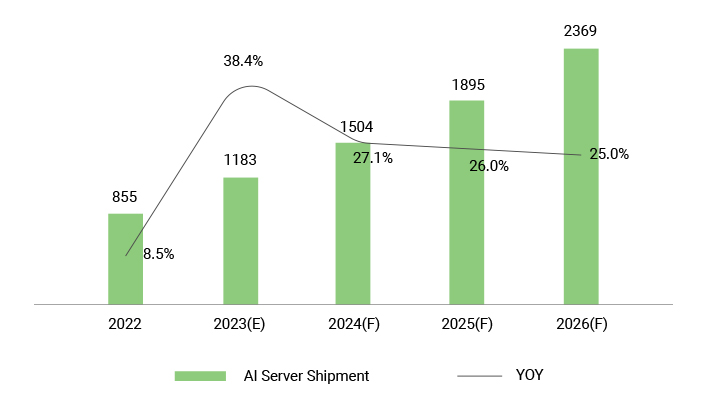 To meet the increasing market demand, NVIDIA has announced plans to expand its supply capacity. They have ramped up production of the new flagship chip, H100, specifically designed for generative artificial intelligence applications.

Additionally, NVIDIA has unveiled a highly anticipated product that is expected to further revolutionize the development of ChatGPT.

During the NVIDIA Computex 2023 keynote speech, NVIDIA's founder and CEO, Jensen Huang, announced the commencement of mass production of the NVIDIA DGX GH200 generative AI engine. The NVIDIA DGX GH200 is an AI supercomputer that seamlessly integrates 256 NVIDIA Grace Hopper superchips into a single GPU. This powerful system is capable of training massive AI models with trillions of parameters and enables the processing of large-scale recommendation systems, generative artificial intelligence, and graphic analytics. It delivers linear scalability, unlocking new possibilities for AI model training.

AI and Accelerated Computing Transforming the Automotive Industry
The impact of AI and accelerated computing is not limited to the server market but is also revolutionizing the automotive industry. In a recent announcement, two semiconductor giants have joined forces to drive transformation in the automotive sector.

NVIDIA has been a leading provider of GPUs for laptops, desktops, workstations, servers, and also supplies SoCs for automotive and robotics applications. Recognizing the potential for collaboration, MediaTek has partnered with NVIDIA to leverage their respective strengths in the automotive domain and collectively provide exceptional solutions for the next generation of intelligent vehicles.

This collaboration aims to develop automotive-grade SoCs that integrate NVIDIA GPU cores with MediaTek's custom-designed architecture, leveraging NVIDIA's AI and graphics IPs. The advanced chip-to-chip interconnect technology enables seamless connectivity and performance optimization.

By integrating NVIDIA's DRIVE OS, DRIVE IX, CUDA, and TensorRT software technologies into the new automotive-grade SoCs, MediaTek empowers automakers with comprehensive solutions for connected in-vehicle infotainment, convenient cabin features, and enhanced safety functions. This collaboration presents automakers with a broader range of options to incorporate NVIDIA's DRIVE platform into their in-vehicle infotainment systems.

The partnership between NVIDIA and MediaTek underscores the growing significance of AI and accelerated computing in the automotive industry. Together, they aim to deliver transformative advancements, improved safety standards, and innovative connected services across all segments of the automotive market, offering users a superior and immersive driving experience.