The Differences Between Industry & Commerical Transceiver

Jason
Data Center Architect
Jan 14, 2023
What is an Industrial Optical Transceiver?
Industrial optical transceiver refers to the transceiver that can be used in the industrial environment with severe high & low temperature (operating temperature ranges from -40℃ to 85℃). It has the advantages of RGD function, with stronger durability and adaptability.

Industrial Optical Transceiver Type

Industrial optical transceiver could be divided into industrial SFP, SFP+, GBIC , XFP, XENAPK, X2 , CWDM, DWDM, SFP28 and QSFP28, etc.

It can be divided into single-mode transceivers and multi-mode transceivers according to different types of optical fibers.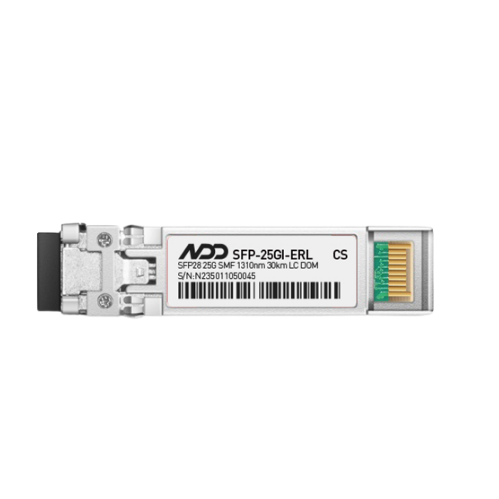 Industrial 25GI SFP28 ER Optical Transceiver


Application of Industrial Optical Transceivers

Industrial grade optical transceivers are typically paired with industrial grade Ethernet switches and are used in industrial Ethernet networks in industrial and factory automation, rail and intelligent transportation systems (ITS), power utility substations, Marine, oil & gas, mining industries…etc.


Differences Between Industrial and Commercial Optical Modules

Optical transceivers can be divided into industrial levels and commercial levels according to their different working temperatures. The working temperatures of industrial transceiver range from -40 ° C to 85 ° C, while those of commercial transceiver range from 0 ° C to 70 ° C. Besides the differences in working temperatures, there are more differences as below:

Chip Withstand Temperature:

Commercial grade: To-Can could withstand the temperature range from 0 TO 70℃

Industrial grade: To-can could withstand the temperature range from -40 ℃ TO 85℃


Working Envioronment:
Commercial grade transceivers are generally used in network environments such as enterprise networks, data centers, and equipment rooms, while industrial grade are generally used in harsh environments with large temperature differences, such as tunnels and remote rural mountainous areas.


Different Test Methods:
Commercial grade transceivers only need to be aged at room temperature, while industrial grade optical modules need to be aged at low and high temperatures.

In addition, because industrial optical transceivers work in high and low temperatures, it requires temperature compensation, while commercial transceivers do not.


Temperature Compensation Software
The temperature compensation software must be introduced in the industrial transceiver to control the stable working current supply. When the temperature changes, the temperature compensation software will play its role.

It will take a lot of time for technicians to calculate the slope of a node with every rise or fall of 5 degrees (or 10 degrees), and then write the results into the corresponding IC (chip). This work makes our technicians spend at least several hours or even longer in front of the high and low temperature aging test container, which will lead to an increase in manufacturing costs. This is why the price of industrial grade products is higher.


How to Purchase Industrial Transceivers
In addition to the transmission rate, you need to consider the following factors when purchasing industrial transceivers:
Transmission distance. Generally speaking, the transmission distance of multi-mode industrial optical transceiver is shorter than that of single-mode one, and the price is slightly cheaper. Therefore, the purchase of industrial optical transceiver shall be determined according to the current situation. For long distance transmission, we recommend choosing single mode ones.

Whether the hardware of the industrial optical transceiver meets the standards, the electrical components and shell shall be designed with hardened parts, and the chip as well as the laser unit shall meet the requirements of the industrial temperature (-40℃~85℃).
Whether the industrial optical transceiver has the function of self-physical cooling? Because the industrial optical transceiver works at a high temperature of 85℃, it must use radiating silicone, which can effectively emit the heat generated by the laser for self-physical cooling.

Compatibility of industrial optical transceiver. Selecting industrial optical transceiver with good compatibility can avoid unnecessary trouble in future maintenance.

NADDOD's industrial optical transceivers are produced in strict accordance with industrial standards, which can fully meet the connection needs of industrial Ethernet and ensure its stability, reliability and excellent performance.