800G Optical Transceivers: Riding the AI Wave in the Fast Lane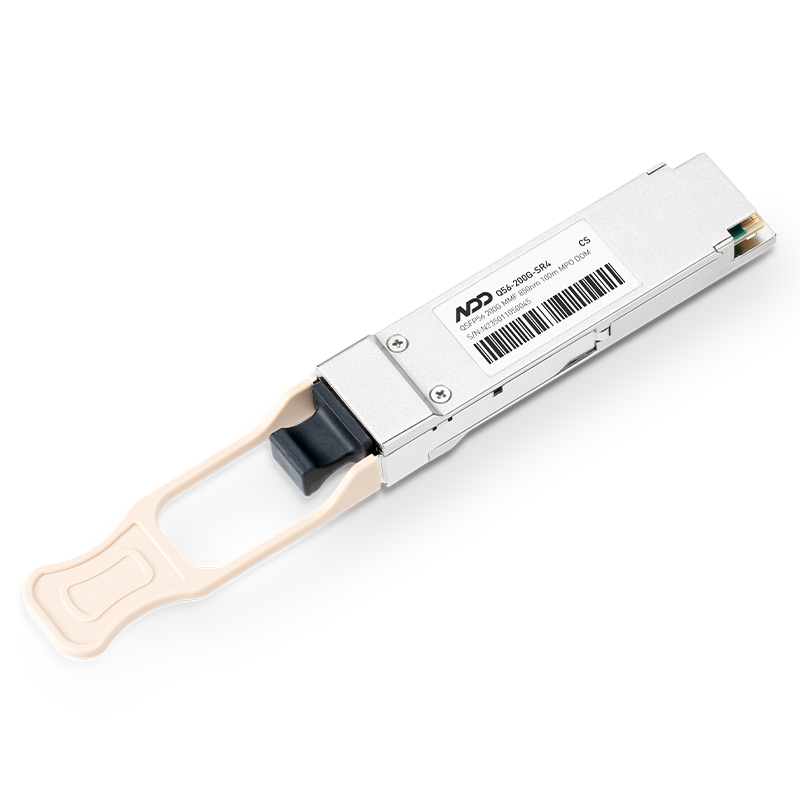 Nathan
Optics Application Engineer
Jul 27, 2023
As the large-scale deployment of 400G optical transceivers approaches and the demand for network bandwidth and performance accelerates, the interconnection of 800G in data centers will become a new requirement, particularly in ultra-large-scale data centers, cloud computing, and AI computing centers.
Optical Communication Innovation
Innovation in optical communication technology is driving the development of data centers. With the increasing number of internet and 5G users, as well as the surge in latency-sensitive traffic from AI, machine learning (ML), the Internet of Things, and virtual reality, data centers require ever-growing bandwidth and demand extremely low latency. This has led to a significant transformative era in data center technology.
In this process, optical transceiver technology is continuously advancing towards higher data rates, lower power consumption, smaller form factors, higher integration, and greater sensitivity. However, optical transceiver manufacturers face low technological barriers and limited influence in the optical communication industry chain, forcing them to rely on continuous product launches to maintain profitability, while upstream innovation relies primarily on optical and electrical chip drivers.
After years of development, the optical transceiver industry has achieved full product coverage in the 10G, 25G, 40G, 100G, and 400G product domains. In the layout of the next-generation 800G products, several manufacturers have responded swiftly and gradually established a leading advantage. As a leading provider of comprehensive optical network solutions, NADDOD is also in a key stage of R&D for 800G optical transceivers and will soon be officially launched.
NADDOD is customer-centric, continuously creating outstanding value for diverse industries. With a professional technical team and extensive experience in implementing and serving various application scenarios, NADDOD's high-quality products and solutions have earned the trust and favor of customers. They are widely used in high-performance computing, data centers, education and research, biomedicine, finance, energy, autonomous driving, the internet, manufacturing, telecommunications, and other critical industries and sectors.
800G optical transceivers are high-speed optical communication devices capable of achieving data transmission speeds of 800Gbps. They are considered a key technology at the forefront of the AI revolution. As the applications of artificial intelligence continue to expand, the demand for high-speed, high-capacity, and low-latency data transmission is increasing, and 800G optical transceivers can meet these requirements.
Currently, 100G optical transceiver technology is mature, while 400G is the focus of industry deployment but has yet to lead the market on a large scale. The next-generation 800G optical transceivers are quietly emerging. In the data center market, many leading companies in forward-thinking countries primarily use optical transceivers with speeds of 100G and above, while some countries mainly use 40G/100G optical transceivers and are transitioning to higher-speed transceivers.
Since 2022, the market for optical transceivers with speeds of 100G and below has been declining from its peak. Driven by emerging markets such as data centers and metaverses, the 200G range has rapidly grown as the mainstream. Although the initial price of 400G transceivers is relatively high, they are expected to become long-lifecycle products and reach their peak growth rate by 2024.
The emergence of 800G optical transceivers not only promotes the upgrade and development of data center networks but also provides crucial support for the advancement of artificial intelligence technology. It is foreseeable that in future AI applications, 800G optical transceivers will play an increasingly important role. The future of 800G optical transceivers requires continuous innovation and development in terms of speed, density, power consumption, reliability, and security to meet the growing demands of data centers.